As I mentioned in my last post, I recently participated in the
Each year I participate in this event,
I learn more about the power of hope and the strength and resiliency carries with them.
It is truly inspiring!
Over the past two years, I've been very lucky to be on the Starbucks team
(my walking mate, Jennie, works there).
These ladies have not only provided fabulous support through all 60 miles of the walk,
but have helped me big time when it comes to fundraising!
So thankful to know you, Suzie, Jun, Tanhya, and Jennie!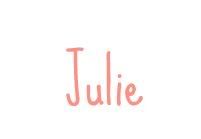 P.S. Yes, I realize I'm in a bit of a swirl design rut, but I just love how they turn out! I promise some new fun designs for the Halloween season!